People.
We are the ones who work to create new value, to form connections with customers, and to determine the future. People.
Through our years of work and history with our customers, each of us has countless stories of the challenges we have taken on.
The truth is, most of the time our efforts don't exactly bring us results as we hope.
Just think of our predecessors, who must have been thought of as fools when trying to travel to the moon for the first time.
But we must not forget.
What we have today began as an idea or challenge of one person.
That resonated with many people,
and finally materialized following exhaustive trial and error.
Yesterday's dream is the hope of today, and the reality of tomorrow.
As a manufacturing partner for the industry, and for the future,
we aim to be the first choice of our customers, and to grow alongside them.
Winning or losing hinges on just one thing. You.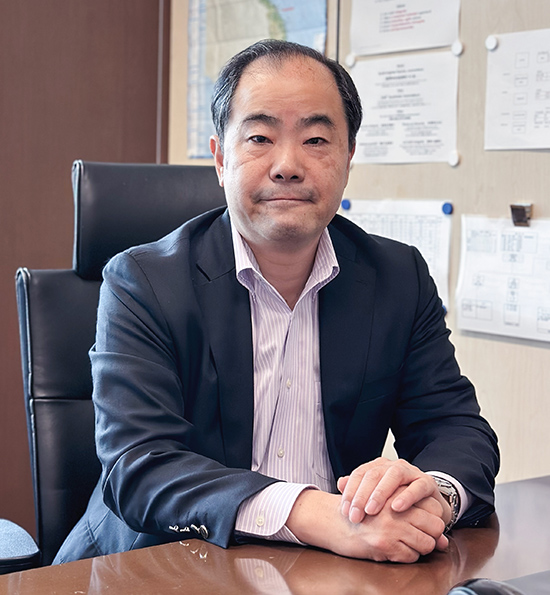 Challenge and Innovation
At MITSUI & CO. MACHINE TECH, our most important asset is our employees.
They drive our Challenge and Innovation. It is instilled in the DNA of our company.
We believe that the challenges taken on by each of our individual employees are the driving force for our future.
We are seeking individuals who are inquisitive, curious, and have the tenacity to take on challenges.
People create the work, and the work refines their skills
Our view on HR development is that individuals, regardless of whether they are a new starter or an experienced veteran, will develop on the job as they are entrusted with more responsibility.
We want to continue to be company where a diverse staff, who understand and appreciate each other, can work in an open-minded environment, and enjoy their work while applying themselves diligently.
Aiming to be the first choice of our customers, and to grow alongside them
From the very first meeting with a customer, we engage with them simply and honestly.
This may be a matter of course, but we believe it is important to put these seemingly obvious elements into practice every day. As a manufacturing partner for the industry and for the future, there is no end to our work.